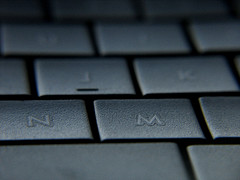 Selective IT sourcing is not a new concept, but it has come back into focus recently because of its obvious strategic value. There are now myriad permutations of outsourcing -- new technologies that allow more solution choices and a broader array of more specialized providers. You have an opportunity to "mix and match" to design a custom combination aligned with your long-term business goals as well as specific IT needs.
Early thinking that outsourcing had to be an all-or-none affair has fallen by the wayside. Also out the window is the idea that outsourcing's only significant purpose is saving money. Today, you need to look toward cost optimization rather than simple reductions if you expect to get the most from IT functions, whether they're managed internally or by an outsourcing partner.
That makes selective IT sourcing the smarter strategy.
Your organization is under tremendous pressure. To ensure competitiveness, you need:
Scalability to handle workload fluctuations without a service dip and to allow faster development, testing and market-readiness of new products.

Flexibility to meet complex challenges associated with increasingly diverse mobile devices and remote access points.

Functionality that somehow exceeds customer expectations at a time when the minimum expectation is virtually instantaneous transactions, every time.

Ongoing agility in the face of unpredictable change.
What's wrong with single-source outsourcing?
Lengthy contracts can trap you. If something goes awry, you may be stuck. If marketplace competition drives pricing down, your contractual deal isn't so advantageous any more. Worst of all, by handing off everything to a single provider, you have no ability to customize IT functions to suit your unique needs. Why pass up the outstanding flexibility now available through creative hybrid solutions?
IT isn't a single activity like many other corporate functions. It's an entire suite of technologies and activities, defined largely by rapid obsolescence as new innovations continue to emerge. The pace of change in the IT world is enough to make your head spin, and you have to be in a position to take advantage of the Next Big Thing before your competition.
To do that, it's essential to understand how IT contributes to your overall business success, so you can accurately correlate enterprise needs with relevant IT implications.
Selectivity enables incremental adoption.
For companies whose non-tech executives and managers are still wary of wholesale transformation, selective IT sourcing enables gradual adoption of new solutions, starting with non-critical functions that are easiest to implement at lower cost with highest potential gain. If you're reluctant to let go of certain functions, especially for security or control reasons, you can retain them.
The key to profitable selectivity is careful selection.
You're probably looking to:
Reduce or optimize costs.

Improve service levels or quality.

Increase agility.
With those goals in mind, you can identify what functions to migrate out of house:
To which provider(s) – expertise and creativity are critical, but note that most outsourcing failures come from poor working relationships, not poor technical performance.

For how long -- contracts tend to be shorter these days.

Under what circumstances – you may want a working partnership that goes beyond simple provision of services.

With what SLAs.
You'll need a transition plan that anticipates and addresses potential technical and human hurdles. And you'll need pertinent metrics to measure success. That requires an in-depth assessment of current services and costs, to develop realistic KPIs and also accurately compare sourcing alternatives.
The most important thing to remember is that you're in the driver's seat. It's your enterprise and your future on the line. Ultimately, you have to compare whether (or which) outsourcing providers can manage the workload in question better or more cost-effectively than you can do in-house.
Photo Credit: @mikelietz via Flickr.