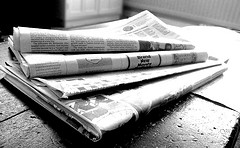 Gartner Research and many other technology industry watchers say there's plenty to see in the way of emerging IT outsourcing trends. The marketplace continues to expand and evolve, increasing the range of opportunities available to companies looking to protect their bottom line while increasing productivity.
Among other things, the experts are keeping an eye on these four broad IT outsourcing trends. Whether you're considering outsourcing or you've already made the switch, you'll want to monitor them, too.
1. Gartner predicts continued wariness.
They say IT outsourcing trends will continue to show growth, but at a more modest clip, thanks to ongoing concerns about the unpredictability of the global economy. They say that companies new to IT outsourcing are likely to delay making final decisions or to arrange smaller deals that help hedge their bets.
On the other hand, Gartner suggests that enduring, pervasive corporate desires to reduce costs and a growing interest in "asset-light" strategies combine to build a strong case for IT outsourcing. They foresee an emphasis on service delivery models that augment a company's capability, and a move toward more consumption- or unit-based pricing.
2. Solutions are shifting.
Clients are looking for providers that can give them integrated infrastructure, applications and operations services, to maximize efficiencies, strengthen accountability and more closely match outsourced services with long-term business strategy. Managed services are seeing an uptick, because both providers and clients can benefit, but industry watchers warn of challenges such as complicated setup, unpredictable volume and the effect on overall IT functions.
And Gartner says anything "As-a-Service" is gaining traction because it facilitates diverting corporate funds from operations to new initiatives or innovative development. They cite the example of a company choosing desktop-as-a-service over desktop virtualization, thereby sidestepping related hardware and software expenses.
As contracts are coming due for renewal, a growing number of companies are spreading the work around – leaving most of the work with their original outsourcing partner but looking for opportunities to separate niche services that can be better managed by a "best-of-breed" provider. Industry experts say this is particularly evident in relation to applications, desktop and network services. One result? Providers may have to share clients.
Cloud computing seems to be growing in popularity. The resulting decrease in demand for traditional outsourcing arrangements is generating pricing reductions, and causing some providers to re-assess the profitability of contracts as they come up for renewal. And some analysts say although there's a lot of talk about the cloud, IT outsourcing trends really aren't showing many deals yet. Stay tuned.
3. Customized pricing follows tailored solutions.
Some companies are shying away from expensive multiple-year outsourcing investments for large data center deals, instead looking at specific services such as hosting or co-location as a lower-cost option.
IT outsourcing trends show that pricing for multi-year contracts in general has not adequately reflected changes in market competitiveness over time. Pre-defined unit price reductions, contractually agreeing to regular pricing review and price adjustments based on specific price indexes may all help address this problem.
Because cloud computing supports outcome-based pricing, clients that want fully managed services or a similar solution are now specifying SLAs based on results, not quantity of work output or people on the job.
And, reflecting the IT outsourcing industry's maturation process, deal restructurings – renewals, renegotiations and expanded contractual services -- are becoming a significantly larger portion of deals completed.
4. Clients want providers that go above and beyond.
In response to expanding employee demands for BYOD compatibility, companies are establishing internal support mechanisms and are calling upon their outsourcing partners to help manage and support this important new IT component.
And while service providers have traditionally been responsible for contract-related cost reductions and efficiency enhancements, many clients now want more, including help refining internally-retained functions to meet those two goals.
One thing's for sure: not everyone agrees on IT outsourcing trends, but there's plenty of food for thought.
Photo credit: NS Newsflash via Flickr