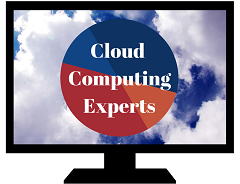 Feeling all fogged in by the cloud? Knowing you need to loft at least some of your workloads into this rarefied computing atmosphere, but not sure which type of transition is right for your enterprise? You're not alone. Cloud computing has become a necessity for even the largest global companies. When you harness the expertise of IT consultants, you can be more strategic about implementing cloud computing, and you can do it faster.
Before you make any more decisions about cloud computing, your next call should be to your IT consultants. There's no point in wasting time or resources when consultants can streamline the process your solution design that incorporates the cloud, help you determine which workloads are the best candidates for early migration and help you get the details lined up and underway.
IT consultants are the experts when it comes to cloud computing services, because they give you greater visibility.
They can take you above the clouds.
You'll be able to clearly see the big-picture view of your enterprise. Knowing where you stand now is the key to pinpointing where transitioning to cloud computing can do your enterprise the most good, soonest. With a well-thought-out plan, the cloud can deliver increased scalability, reduced or optimized costs and enhanced productivity.
And moving to the cloud will certainly boost satisfaction among both employees and customers.
You'll get a clear picture of the marketplace, too. IT consultants bring knowledge of the latest infrastructure and applications alternatives – not just how they work, but how well they're working for enterprises similar to yours. You don't want to be so cutting-edge you mistakenly choose a wrong product or even a wrong direction.
They have behind-the-scenes knowledge about vendors. That's especially significant, given the number of new providers who have entered the marketplace. Like cloud-based solutions themselves, the increasing range of vendors now allows more customization than ever, so you can find a better fit. Many large enterprises now use multiple vendors, aligning each one's special expertise with the most appropriate service needs.
IT consultants will guide you back down through the clouds.
It's easy to become disoriented by all the options for using cloud computing to enhance the functionality and cost-effectiveness of datacenters and applications. Instead of feeling overwhelmed by the murkiness, knowledgeable consultants can help you head directly toward cloud opportunities you can configure to match your organization's daily operations needs and long-term goals.
You don't have to dive in with both feet, you can implement cloud computing in measured steps. One common starting place is disaster recovery planning. IT consultants can show you how leveraging the cloud can give you a far more reliable back-up system – a plan that assures you remain in compliance with industry and government regulations and saves you a bundle on unnecessary "just in case" expenses.
By helping you see the big picture and adopt the right alternatives, IT consultants enable you to take full advantage of the potential of cloud computing while minimizing or eliminating the risks.
It's important to recognize that while the cloud is more secure than ever, implementing either public or private clouds – or a combination -- does require new approaches to governance and access protection. You'll need new policies and procedures to address issues such as remote access from an increasing number of locations and variety of mobile devices.
Cloud computing has changed the game, and it's here to stay. If your enterprise is lagging behind the competition in making the most of the cloud, you could be in for a rough ride. On the other hand, teaming up with the right IT consultants puts all their expertise in your hands. Strategic decisions about cloud computing will become clear, and you'll be prepared to deploy your choices profitably.