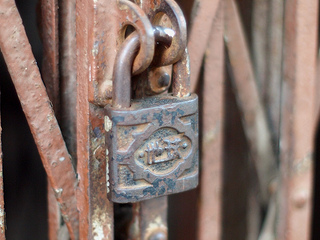 The insurance industry, especially healthcare, is under intense pressure to safeguard patient health information as well as internal enterprise data. Nowhere is regulation more pervasive, and nowhere are the stakes higher. Data center outsourcing services can be your first line of defense, ensuring your ability to comply with government and industry requirements, reduce costs, streamline operations and increase corporate capabilities.
You're not in the IT industry, your business is insurance. Partnering with data center outsourcing services allows you to concentrate on core business and applications. You can outsource infrastructure, eliminating all or some of your data centers, and outsource basic data center operations and management. You can tailor solutions and assemble the right vendors (known to HIPAA as "business associates") to meet compliance requirements as well as corporate business goals.
Retaining all IT infrastructure, services and maintenance in-house has become prohibitively expensive, making outsourcing the only viable solution for most companies. The key to success is the balance you're able to achieve between inherent risks of including third parties and the numerous resource benefits available through data center outsourcing services. That balance looks different for every company.
High availability requires multiple redundancies.
You need data center solutions that provide scalability, security and flexibility. At the very least, offsite backup is essential, and offsite disaster recovery is "strongly recommended" in HIPAA guidelines. You don't have to outsource to create redundant offsite protection, but that's a tremendous additional expense, money you could be using in other more productive ways. Multiple facilities and systems simply increase your risk profile, too.
Outsourcing benefits are essentially the same, regardless of your industry. Data center outsourcing services enable you to:
Offload workloads that tie up personnel and other resources so you can direct your talent and energy and funds toward business development, improving client services, etc.
Leverage the latest technologies and knowledge, through your provider's highly trained, skilled professional staff.
Reduce costs for human resources, capital expenses and operations.
For insurance companies, it's critical to choose "HIPAA compliant" providers.
That ensures you'll get full benefits that relate to your industry-specific needs:
Cost reductions – aside from the general savings you can realize via outsourcing, choosing a HIPAA compliant hosting provider means you won't incur the cost of auditing them. You'll still need to audit yourself, but you'll be a step closer to compliance.
Increased physical and access security – HIPAA compliant vendors have already adopted the latest security technologies and protocols necessary to protect your data, and their personnel are already trained and certified.
Availability – the best providers use high-availability solutions and multiple redundancies at every step to ensure you get the highest possible uptime and data availability without having to build and operate your own systems.
Flexibility – top outsourcing providers are using the industry's latest technologies, such as fifth generation VMware that provides the ultimate (so far) in cloud-based scalability and responsiveness. You can stay on the leading edge without continuous reinvestment.
Core focus – managed hosting services free up your IT personnel to direct their time and energy to business growth and development activities instead of spending time on routine data center-related tasks.
What's the downside to data center outsourcing services?
It's a matter of trust, as with any outsourcing. Know the risks and know your functional and compliance requirements, then carefully vet potential providers. If they aren't absolutely compliant then your enterprise won't be, either.
Get help from professional advisors who know the insurance industry as well as data center management. They'll work with you to ensure you've fully assessed your current situation and link you with vendors that fit your corporate needs. The right provider – one that can prove they are HIPAA compliant – can bring you the full range of outsourcing benefits as well as greater peace of mind.
photo credit: HeyItsWilliam via photopin cc