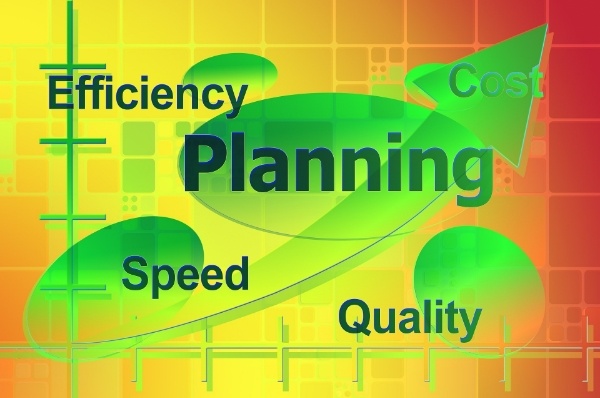 When it comes to cost-cutting initiatives, IT departments are often the first to get scrutinized and endure budget cuts, since IT is frequently perceived as an expense and not an investment. However, keeping pace with today's intensely competitive business environment demands an IT function that is agile and efficient. CIOs are expected to deliver technology that transforms the business – achieved with a smaller budget. How do you find the balance of reducing IT costs without losing efficiency?
Minimize Spend by Reassessing and Deferring
A good starting point for reducing IT costs would be to reassess your current networking costs – since data center and network claim the majority of costs, think about renegotiating contracts with your vendors to make sure the rates are market-based. A reputable IT sourcing advisor can also help you optimize network costs by helping refine the design and sourcing of your network.
CIOs can also reassess any upcoming key initiatives to determine which ones are critical to near-future priorities and defer any projects that don't fall under the umbrella of "important and imminent". A few questions to ask yourself when analyzing are: does this plan support a key corporate priority? Does this strategy lower IT costs in the time frame necessary? And does the key initiative lower any IT risk? If the answers are no, then the projects can wait.
Optimize for Efficiency
Consolidating infrastructure and operations can enable your IT department to do more with less – organizations are looking to data centers more and more so they can leverage efficiencies like virtualizing software that increases a server's utilization, thereby enabling companies to reduce the number of physical servers stored on-site. As a result, costs for storage, hardware, and energy are effectively reduced, but your business agility is increased.
Plan Ahead for a Brighter Future
A key part of effective IT cost reduction strategies is to actually plan ahead and equip your IT teams so that they can handle future business challenges. When it comes to IT management solutions, organizations are constantly being forced to rethink their operations strategy, in areas ranging from personal IT support to mobile applications to cloud computing. But when you enable IT to plan for the future, you're treating the function as a true partner of the business and the key to enabling any business-cost reduction is to better align the function with the business and vice versa. In order to achieve true flexibility and business agility, companies must be proactive and not reactive.
The greatest challenge for CIOs will not be removing or reducing costs, but figuring out where to invest the consequential savings. While the solution lies in the technology, the relationship between profitability, business growth, and investing in technology can be complex for any business.