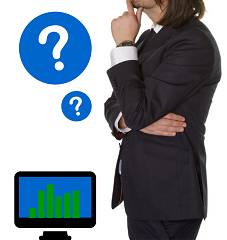 If you're thinking "right" advisor, you're already thinking strategically. There are many IT sourcing advisors out there, but not every one is an equally good fit for your organization or consulting needs. Choosing the right advisor can greatly boost your chances for outsourcing success.
Start by defining your goals.
The right IT sourcing advisors should help you figure out what you want to do and also help you find the right people to provide those services and negotiate the best possible contractual arrangements. They should consider your financial as well as functional goals. Neither of you can succeed, though, unless you start your advisor search by knowing what you want to achieve.
You'll need to think about this in two ways:
Your outsourcing goals – what you need to accomplish in the way of increased or altered IT performance or range of services.
Your advisory goals – what you hope to gain by using outside consultants. Sourcing advisors can help in many ways, and if you aren't sure what specific help you need, they can advise you about that, too. Think of this as the first step in choosing the right consultant, because not all IT sourcing advisors offer the same services or bring the same skills and insight to bear on your projects.
Bigger isn't necessarily better.
A famous name on the door could indicate the sourcing advisory firm has greater human or other resources. On the other hand, a large firm might not be able to provide the individual attention you need and should expect. And smaller firms generally have less overhead that translates into lower fees.
What matters most is the knowledge and expertise of the people you'll actually be working with. You aren't hiring the firm so much as the consultant or team assigned to your project.
Ask about their approach to advising you.
What's their methodology? How do they plan to approach your project, based on your stated goals? You want to know how they will customize their work for you, and you want to make sure they don't envision doing work you don't need that could waste time or drive up your bill.
The right IT sourcing advisors are truly independent.
Consultants can bring you a wealth of marketplace information to help identify the best solutions for your corporate needs. They are thoroughly familiar with providers and the advantages and disadvantages of each. That kind of insider knowledge is very helpful, as long as your consultant doesn't let their personal bias or an overly cozy relationship with some provider color their advice. Do you best to uncover any possible conflicts of interest.
Ask for references.
The right advisor will have experience working with projects of similar size and scope as yours and, ideally, with companies in your industry or one with similar regulatory and/or customer-facing issues. Talking with not-so-recent past clients can give you the most valuable information regarding the sourcing process and also how the advisor's recommended solution and provider are working out.
Interview your top candidates in person.
Meeting them will help you learn much more about their working style and personality and ability to communicate. All three are as important as IT sourcing knowledge to achieve positive outcomes from an advisory engagement. Good communication with non-IT members of your internal team can be critical, if one of your advisory goals is to secure C-suite support for investing in major IT change.
Ask exactly how their services will add value, either to your sourcing process and decision-making or to your company's agility once changes have been implemented. Discuss your timeframe and ask about their projected fees. Some firms charge by the man-hour, some by the project and a very select few offer performance-based fees.
Finally, do you like these people? The right IT sourcing advisors will offer a good personal fit as well as the right professional background and recommendations.