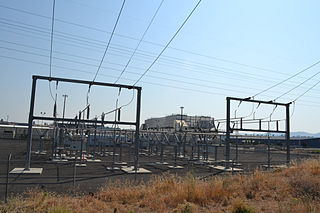 There are many reasons to consider data center outsourcing. Companies all around the world have taken this step to improve productivity and predictability, reduce operations expenses and total cost of ownership and free up capital funds.
CIOs and CEOs have learned that data center outsourcing also helps them stay sharply competitive, putting the latest technology and process innovations at their fingertips without devoting an entire cadre of IT staff to ongoing research.
But every organization is different, especially if your operation is particularly diverse or far-flung. Determining whether data center outsourcing is right for you is a complex discovery process, and your decisions will affect every aspect of your company. Here are some important factors to consider.
Immediate needs.
What's holding you back from accomplishing your goals? Aside from gaps or weaknesses already causing problems, you're undoubtedly facing "rising tide" problems – increasing storage capacity needs, aging legacy systems, retirement of key IT personnel – that may not be trouble yet but will be soon.
How are you dealing with increasing employee mobility issues, and their desire to use personal devices for work?
Are you confident your disaster recovery plan is actually reliable, responsive and cost effective? This is fundamental to your ability to stay in business should something go wrong, and you don't have to be located in a hurricane zone to get Sandy's message. If your data center – and therefore your data -- is vulnerable, your entire enterprise is at risk.
Long-term business and financial goals.
Where is your enterprise headed? What'll it take in the way of data center functionality to get you there, and support people and processes along the way? New initiatives need capital funds. And efforts to expand markets or R&D need cash. Data center outsourcing could allow you to reallocate money toward these important efforts that can secure your company's future.
Available alternatives.
Today's marketplace offers myriad potential solutions and a variety of provider and pricing scenarios. You can use data center outsourcing to tackle your hottest need first, or lift off into the cloud with total transformation. Outsourcing can address:
Technology architecture.

Design, architecture, migration and monitoring of platform-based midrange servers, but also large-scale Mainframe operations.

Cloud computing.

Co-location.

Managed services.

Specialized functions such as security management or help desk.
What transition issues will you face?
Change is good only if your people embrace it. Are there barriers to acceptance? You'll need to assure a smooth and harmonious transition to minimize disruption and maintain critical business continuity.
Other impacts on people.
How might data center outsourcing affect your external partners -- customers, vendors, investors or other stakeholders? You'll want to consider service levels but also service quality. Your reputation for quality and innovative leadership defines your brand to these audiences, and that's vital for your future success.
Control.
Whether or not you should migrate data center functions depends on your confidence in the outcome and ongoing processes. You'll always retain final authority, no matter what you choose.
Costs.
With data center outsourcing, fixed costs become variable, and that's a plus. And outsourcing can be far less costly than building new data center facilities. But make sure your business case describes both direct and indirect costs – projected over several years – for accurate comparison with alternative solutions.
Ultimately your business case will be the most important factor in considering data center outsourcing. It takes considerable work to prepare a comprehensive, accurate assessment, but investing that time and effort, and considering the factors listed here, will tell you if outsourcing is preferable to the status quo.
It's a matter of balancing the needs of your organization with the potential risks and opportunities. Data center outsourcing can save you time and money, streamlining your operations and making you more efficient and proficient. What could your enterprise do with that extra time, money and capability?
Photo credit: Visitor7 via Wikimedia Commons