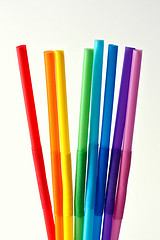 IT infrastructure consulting services are entirely flexible, because the services offered – by the best firms, at least – can be structured to fit your company's individual needs. You can take advantage of services from the esoteric to the purely practical, from a very narrowly defined single question or comprehensive outsourcing investigation and decision-making.
So where to start depends on where you want to go. For instance, you might be looking for assistance reviewing a current IT infrastructure outsourcing contract that's not living up to expectations, to see if you can revive or redirect your efforts. Or you need to develop a new disaster recovery plan, or revise your governance or security policies and procedures. IT infrastructure consulting services cover all those things.
On the other hand, you could be thinking the time has finally come for a major IT overhaul. IT infrastructure consulting services can offer you a full range of assistance to guide you through the entire thought process. Or, again, you can choose to get help with just some elements of the process.
Those key elements are as follows. Let's start at the beginning.
Self-assessment.
If you haven't already conducted an internal situational analysis, that's the place to start. You can't make good IT outsourcing decisions without information. Lots of it. So are you sure your assessment was as thorough as possible? Did it cover every aspect – financial and functional – of your current IT system and services? Did you remember to include indirect expenses and those hidden in non-IT budget lines, to ensure your costs are fully reflected?
IT infrastructure consulting services can help you build an accurate and precisely-targeted business case to determine the potential value of outsourcing, if that's what you want to consider.
Learn more about delivery options.
The best IT infrastructure consulting services are those who have extensive business management experience as well as in-depth IT expertise. Plus they are up-to-date on all the latest industry trends and best practices that could be brought into play to help you operate more efficiently or effectively.
They'll help you understand the pros and cons of owned and non-owned assets, in-house, virtual or cloud-based functions, etc., as they apply to your organization's data management and service requirements.
Sourcing advice.
Picking the right combination of delivery solutions is just part of accomplishing your IT transformation goals. IT outsourcing consulting services can help you take the next step – a crucial one – to find the right provider or outsourcing partner. One you can rely on to perform as promised, or perhaps more than that. One you'll like working with. That advice can include explaining and even negotiating the right contractual concepts, SLAs, pricing and payment terms.
Internal improvement.
Even if you choose to retain some IT functions in-house, you can still improve. Your consultant can help uncover ways to streamline processes, get more life from your legacy systems, increase efficiency and performance while reducing operations costs. They can help you more effectively redeploy your IT staff.
Why look for IT infrastructure consulting services?
They're professional problem-solvers. You can save time, getting faster results without losing track of your core work. And you can ultimately save money, assured you're getting the most cost-effective solutions.
Why not? Your enterprise would have floundered long ago if you never sought skilled, specialized advice when you needed it. IT infrastructure consulting services can ensure you get help that's focused on your objectives and solutions tailored to match your company's requirements.
Really, the best place to start is by securing the services of the right consultant. It's not just the IT infrastructure consulting services you're looking for, it's the people with whom you can enjoy the most fruitful working relationship. You're hiring a working partner, someone who will get to know your key people and your enterprise from the inside out. Compatibility is critical to produce good results.
Photo credit: Horia Varlan via Flickr